Knowledge, the Most Important Gift We Can Give to the Next Generation
Educating and empowering an individual with knowledge to manage their own health is one of the most important gifts we can give to the current and future generation. Knowledge is cancer's greatest vulnerability – if individuals understand what causes cancer, they can take measures to prevent it … if individuals engage evidence-based screening, they can catch cancer at curable stages … if individuals understand differences in the quality of care, they can seek care with superior outcomes … if patients are failing today's standard of care, they should know how to access innovative clinical trials. It begins with the patient and the public.
Protecting the future health of children is an absolute priority for all nations worldwide. Cancer Prevention is a Childcare Obligation. As an overwhelming majority of the world's population does not have access to advance cancer care, prevention represents the single greatest opportunity to reduce suffering and death.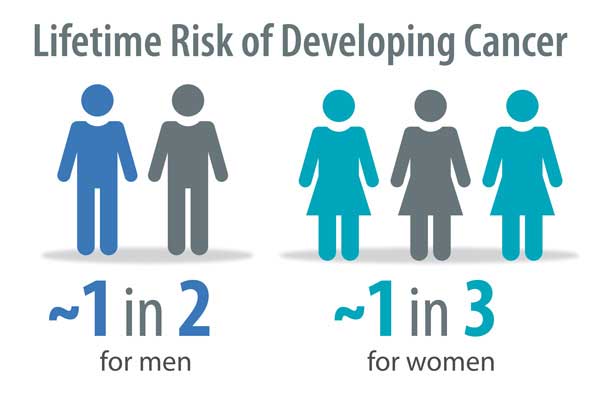 Cancer will claim 100 million lives in the next decade (more than HIV, Malaria and Tuberculosis combined)
The economic impact of cancer is estimated at $3 trillion annually (the generational impact is estimated at $100 trillion worldwide)
Accurate Diagnosis and Treatment Matters
The diagnosis of cancer can strike fear into the hearts of patients and bring despair to families. It is important to understand that proper diagnosis, staging and treatment can lead to a cure in the majority of cases. Importantly, your best chances for a cure depends on an accurate diagnosis and staging, confirmation of best treatments, and multi-disciplinary care from specialists in an NCI-designated cancer center. Your first step in diagnosis and treatment are your most important.
What to Do When You are Diagnosed
It is important to appreciate that most cancers are not a medical emergency. Most cancers progress very slowly, providing time for patients and their families to consider all of the options. Some of the exceptions include certain forms of leukemia and thyroid cancer which may require immediate attention.
Read more…
Clinical Trials May Save Your Life
For patients who are failing today's standard of care, clinical trials provide an opportunity to access tomorrow's potential new medicines years before they become the standard of care. There are many new agents for different cancers now in clinical testing. These new drugs are targeting vulnerabilities in the cancer cell so-called targeted therapy as well as activating the immune system to defeat cancer, so-called immunotherapy.
Read more…
Converting Discovery and Technology Advances into Clinical Impact Matters
Medical advances have contributed to a near doubling of life expectancy over the past century and will produce more than 1 billion individuals over age 60 worldwide. Converting innovative discovery and technology advances into clinical impact in a way that really helps patients in the form of new prevention policies, early detection and curative therapies for everyone, everywhere is critical.
Read more…